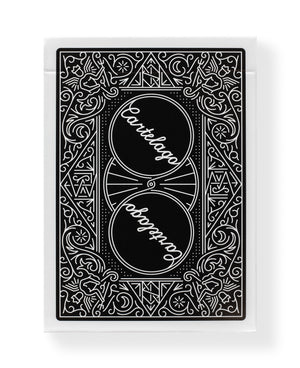 From the mind of Franco Pascali comes Cartelago: Standards playing cards, a deck with a secret system.
Cartelago was conceived by the belief that cardists and magicians alike deserved a unique class of playing cards for everyday use. Cartelago: Standards embody this philosophy, providing exceptional quality with a timeless design that make it a perfect everyday carry. A modern taken on a classic.
Printed by The United States Playing Card Company on crushed Bicycle stock.